Business management software or appointment scheduling software is really a time saver for small businesses. It gets hard to spare time for manually working on business-related tasks. People in this generation prefer using business management software to save time and energy. The business management software enables businessmen to schedule appointments and bookings efficiently. There are several all-in-one business management software available on the internet.
1. Agiled.app
Agiled app is a multi-tasker business management platform that helps to keep all things on track. It schedules the appointments, creates events, tracks employees and other business-related expenses within one frame. The topmost feature of Agiled app is its appointment-scheduling feature. It allows the employers to send links to the employees to access the calendar, check the available time slots, and book them according to their convenience. Moreover, it allows scheduling group appointments by using the single link with all the team members added to a specific group.
2. Calendly
Calendly is directly linked with google. Therefore, the Calendly calendar merges with the google calendar. The meeting invitation accepted in Calendly shows on google and outlook calendar as well. Calendly gives you an option to receive the appointments instead of just choosing your time slot. Furthermore, it allows you to schedule the meeting weekly and monthly without creating any mess. Calendly's free version is enough for a small business, but if you want to purchase its premium feature, you can get it at a reasonable price.
3. vCita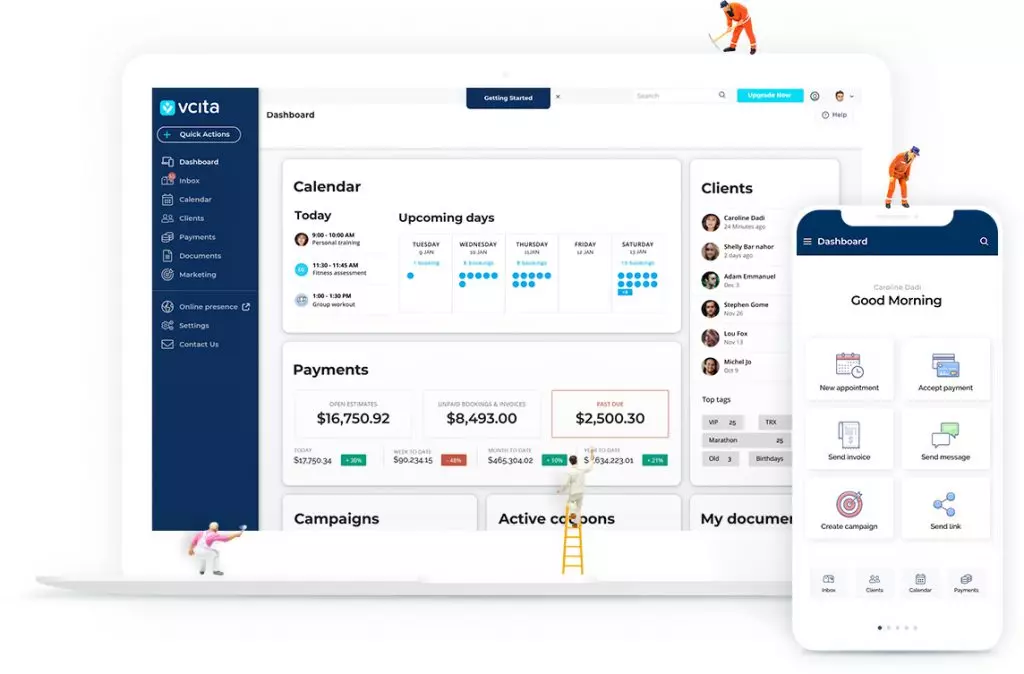 vCita is one of the various apps for appointment scheduling for small businesses. The best feature of this app is that your visitors can schedule an appointment with you through your website, and you can easily view that in your vCita calendar. This app is not user-friendly in terms of its usage of checking appointments. You have to zoom in properly to check your scheduled appointments.
4. Visibook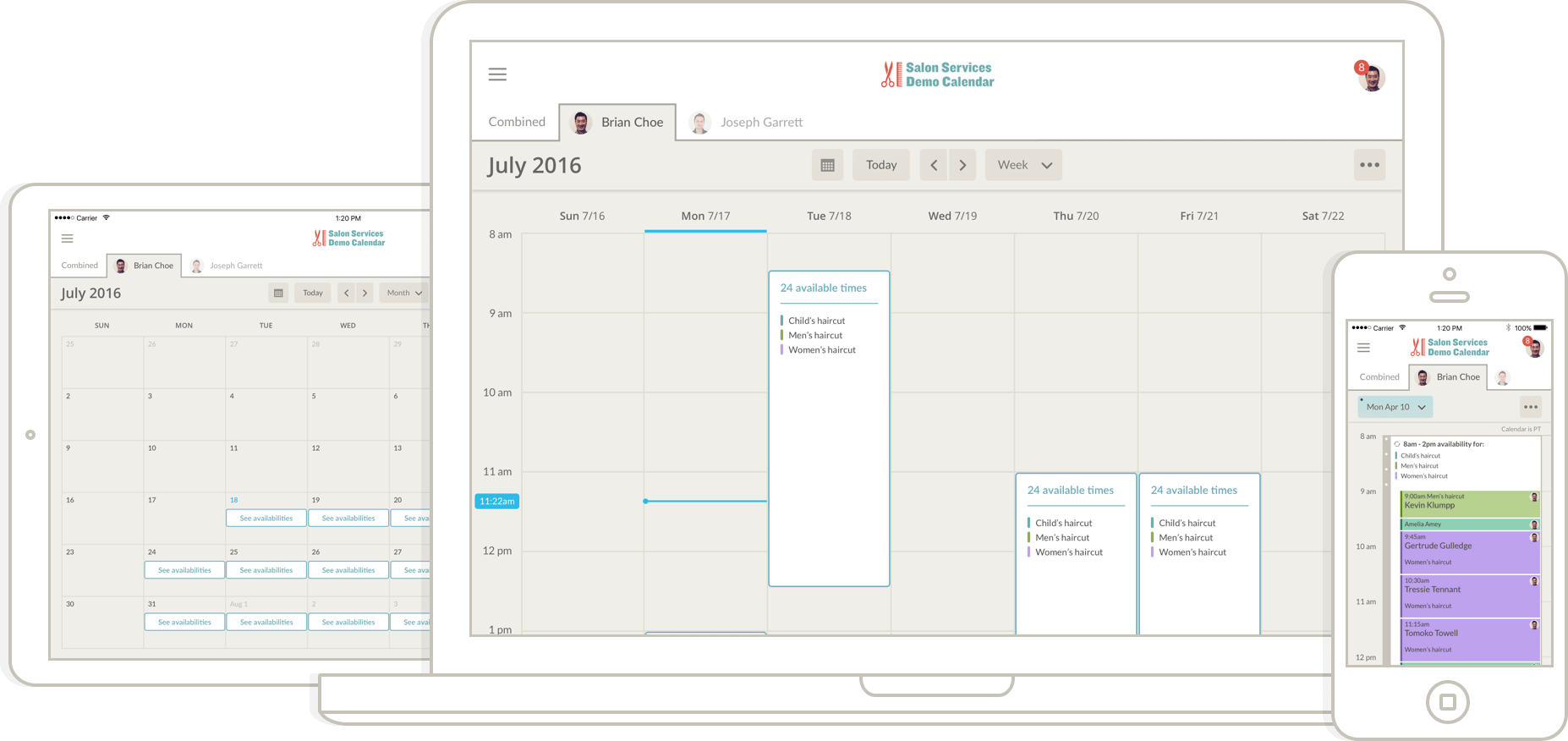 Visibook is the new software in the market of appointment scheduling apps for small businesses. This helps to keep a record of meeting from the employer and client's interface. Both parties can easily access the appointment calendar to check, edit and reschedule the appointment. Moreover, Visibook provides you with a feature of reminders as well. It gives reminders 24-hours before the scheduled meeting.
5. 10to8
10to8 is another exciting appointment-scheduling app for small businesses. It provides the feature of consistent reminders to both parties. It sends automated texts, emails, and calendar notifications repeatedly to keep things a pace. This app is free of cost for using the basic features, and it provides three more packages that include other premium features.
6. Acuity Scheduling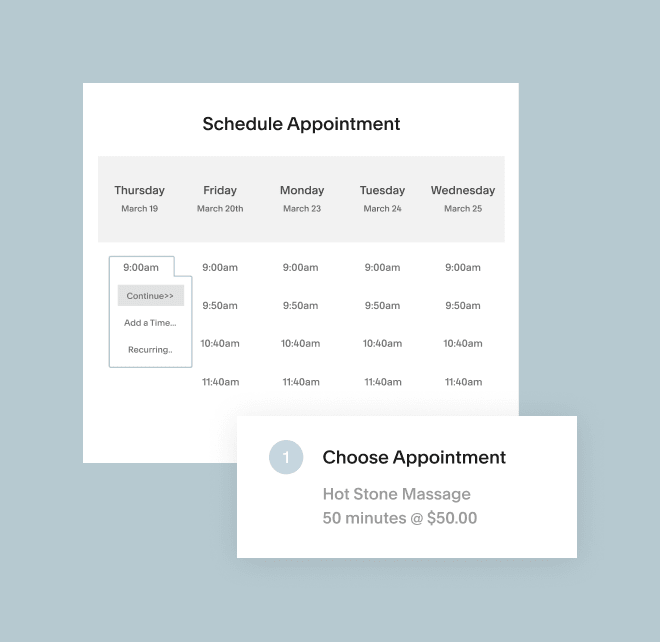 Acuity scheduling is hassle-free software. It allows you to set your free time slots that the clients can easily view. The clients can schedule their appointment in your available slots. Clients can also use the feature of time tracking, and they can even cancel the appointment without creating any hurdle for you. You do not have to recheck the appointment dates if you are using Acuity scheduling software.
7. Thryv
Thryv is a user-friendly appointment scheduling software that helps to attract more customers, receive payments, one-to-one sessions, and review generation in just one interface. It is easy software to use without opening multiple tabs or pages for different purposes. Through Thryv, people can easily check your ratings and access you by scheduling online appointments with one click. Moreover, you can send links and reminders to the clients through messages and emails using its auto feature.
8. Front Desk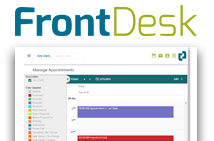 The front desk allows you to manage the clients and grow your business without worrying about your appointments. It is a user-friendly app that allows you to schedule, edit, and cancel appointments without hassle. It is a time-saving appointment scheduling software for small businesses.
9. Appointlet
Appointlet is another amazing appointment scheduling software for small businesses that allows the clients to see the scheduled meeting in any language. It is a perfect package for sales because it gives you ample time to focus on sales and forget about scheduling the meeting and taking bookings all the time. Another best feature of Appointlet is that it allows you to use a free trial version of 15 days without entering any bank details.
10. Setmore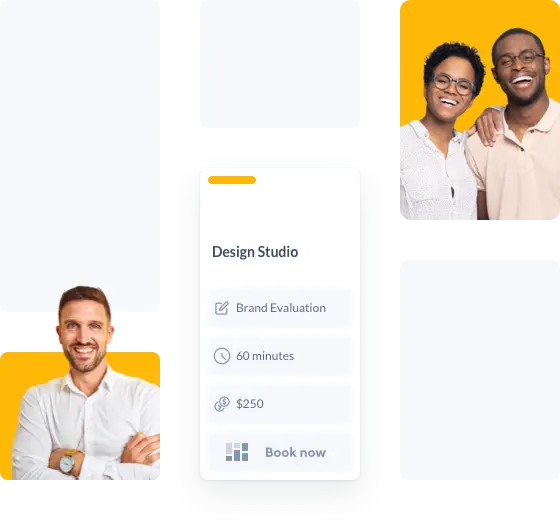 Setmore is specially designed to tackle the needs of small businesses and non-techy people. If you are not much into technology, then this software will work the best for you. It allows you to quickly and easily make appointments and schedule meetings on a simple interface. It helps in saving time and works 24/7 to keep track of all your business needs. It is also an excellent product for small businesses because it allows up to four users to use it free.
11. Appointment
As the name suggests, it allows its users to schedule an appointment 24/7. It keeps a record of all the meetings, business dealings, and all administrative tasks. Moreover, the appointment also allows you to receive the payments from your clients before the scheduled appointment. It is user-friendly in its setting because it allows you to keep separate privacy for each team member. In addition to all the exciting features, it also gives you a graph that helps you understand the current trends in the market.
12. Genbook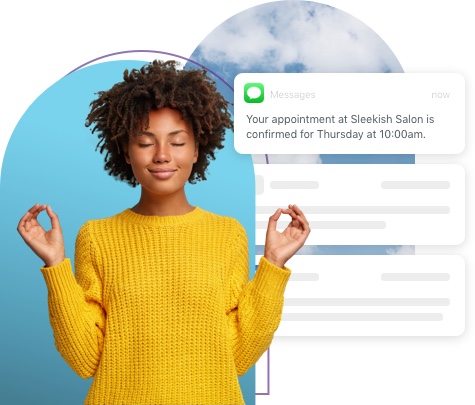 Genbook is a user-friendly appointment scheduling software. It allows the customers to edit and book an appointment according to their ease. Customers can even edit their appointment details anytime. Moreover, it helps you to use it on a laptop and mobile as well. Whenever you edit the appointment details from your side, the customer will be notified through SMS and email. In addition to this, Genbook assists the customers by giving them benefits like offers, promotions, and such features that attract them.
13. Honeybook
Honeybook is specially made for small businesses. It works well for appointment scheduling. It keeps track of everything from the first click of the customer to the final payment process. Honeybook takes care of every minute detail of the same business set up effectively.
14. SimplyBook.me
It is one of the diverse software for appointment scheduling because of its unique features. It is present in many different languages to meet the needs of the customers. Moreover, many payment methods are provided to the customers to make them comfortable. The appointment-booking interface provides clear and brief instructions that everyone can easily follow to schedule an appointment with you. It also has a dashboard specifically to show you the cancelled and approved appointments.
15. Doodle
Doodle is best known for its privacy. It keeps the information confidential between you and your client. You can edit the information that you want to show to your client. Moreover, it saves you from the hassle of different emails and messages of appointments. It simply organizes the appointments for you in a systematic way. It also comes with a free plan where you can enjoy a secure appointment scheduling system.
In a nutshell, it can be said that it is important in this technological world to rely on any business management app for financial management, track expenses, time tracker, file sharing, unlimited clients, and online payments.
Agiled reviews
Agiled app is a multi-tasker business management platform that helps to keep all things on track. This app is reviewed as the topmost reliable application for business management software. The topmost feature of Agiled app is its appointment-scheduling feature. It allows employers to send links to employees to access the calendar, check the available time slots, and book them according to their convenience.
Related Articles: